Reading Time:
2
minutes
(Last Updated On: October 5, 2018)
This Article is Originally Posted on MintDice.com
While cryptocurrency is currently the center of the hype in the finance sector, most big industry players are gravitating towards its underlying technology: blockchain. Several top-tier executives like Warren Buffett have been pushing the "Blockchain not Bitcoin" mantra which other's have adopted.
Such executives believe that cryptocurrencies like Bitcoin are a bubble which will burst, leaving their underpinning technology behind. The technology, which has been applied in problem-solving processes within several industries including agriculture and real estate is quickly gaining traction in the finance industry as well. It has recently been used to solve several complex payment problems, including bartering.
WHAT IS BARTERING?
Bartering involves the exchange of goods and services for other goods and services of perceived equal value. Today, money is a generally acceptable means of exchange, but before the creation of money, bartering was the primary means. People could barter exchange things like clothes for food, and services like a shoe repair in exchange for a cleaning service and so on.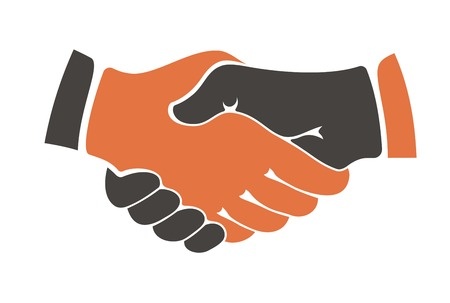 WHAT ARE THE ADVANTAGES OF A BARTER SYSTEM?
Although the barter system is no longer commonplace, it worked efficiently when it was. During the Great Depression of the 1930s, it was a popular means of exchange due to the lack of money. 
WHAT ARE THE DISADVANTAGES OF A BARTER SYSTEM?
Like any system, the barter system also has its drawbacks, seen below:
HOW DOES BLOCKCHAIN SOLVE THESE ISSUES?
A blockchain is a distributed digital ledger on a peer-to-peer network, which records every transaction carried out on it. To effectively use the technology, most blockchain platforms have their own cryptocurrencies which serve as means of exchange.
WHAT IS MYTC?
MYTC is a blockchain startup that is creating a decentralized platform to support trade and bartering activities. Small and medium enterprises on the platform can easily carry out barter without worrying about any of the issues associated with a typical barter system. The MYTC blockchain platform aims to give merchants the chance to automate their exchanges so that more time can be spent focusing on their businesses and sales. It will also serve as an upgrade for the outdated financial technology used by vendors.
HOW CAN MYTC BLOCKCHAIN HELP SOLVE BARTERING ISSUES?
The MYTC blockchain uses its own form of digital currency that solves the problem of double coincidence. Since all trade will be done using the company's tokens, there is no need to conduct a manual search for an exchange partner. The tokens also serve as a common measure of value for any barters that take place.
FINAL THOUGHTS
© 2018, CoinCentral Original. All Rights Reserved